One of IPI's supporters, CST GmbH offers a factory tour close to the main event location. Transport from the hotel takes place at 14:00 and return is scheduled for 18:30. CST provides an inside view of the manufacturing facility of CtS systems and will demonstrate machinery for different applications. In addition, a commission engraving facility for rotary printing forms (Kesper Druckwalzen) and a machine manufacturer for customised equipment (AKK) will be presented. During the tour snacks will be served and there will be time for networking. You can confirm your attendance when registering for the conference.
Henkel is an industry-leading supplier of printed electronic material solutions and services. The ongoing trend toward an increasing number of smart, connected devices has already significantly changed our lives. Printed electronics make previously unknown functionalities possible, enabling us to live in smart homes, improving our lives with smart healthcare products, and creating smart solutions for mobility and connectivity. New applications within industries where printed electronics have not yet become commonplace are appearing nearly every day. Due to Henkel's extensive partnership network, we are uniquely situated to provide high-quality materials for a variety of printed electronics applications. Our partnership network, with key players in the value chain, is essential to realise commercial success for printed electronics applications allowing to accelerate the go to market of smart solutions and product innovations.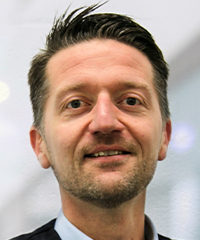 Stijn Gillissen is the Global Head for Printed Electronics at Henkel. Among many others, Henkel is a market leader for material solutions in printed electronics and aims to build strong partnerships to make any application using printed electronics a success. Stijn has a background in polymer and organic chemistry.
The production of electronic devices is a quite wasteful undertaking. Starting from PCBs, where several process steps are necessary to generate a single functional layer to displays, where only a fraction of the precious functional materials actually make to the device. "Highest performance comes at a price" is what one often hears as an excuse for a wasteful production process. I want to show you that this is not true and that inkjet in particular and printing technologies in general play a major role in making electronics production greener than it is today.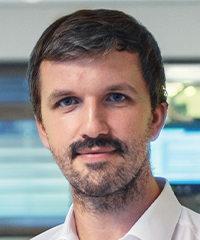 Kai studied in Mainz and obtained his PhD in Physics from Hamburg University.
His motivation is to work for a better, more sustainable future. This is why he started his professional career in solar industry, where – as a side effect at the time – he learned about a very efficient and versatile fabrication technology, called inkjet. And the drive for a more sustainable future is still the main motivation for his work as a Business Developer at Notion Systems. There he identifies process flows in electronics and other high volume production industries, that can be made more efficient, less wasteful, or generally more sustainable by the use of functional inkjet printing.
The presentation will revolve around the printhead but will not touch the printhead itself. We will give a short explanation about the various elements before the printhead and the various elements after the printhead to bring a complete "inkjet ecosystem" to life from the eye of a printhead manufacturer. Why is it so important for any inkjet supplier to understand the entire ecosystem and how Seiko is gearing up to support new and existing projects with its investments in a Knowledge Exchange Center in Neu-Isenburg, Germany? We will introduce the "Fu-gle Approach" to streamline projects, increasing ROI and decreasing the time from Lab2Fab.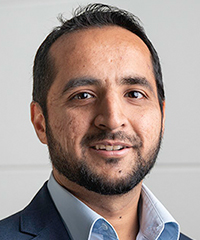 With a Master of Science in Automation Technology and practical know-how in technical development, Aliasgar quickly became an experienced sales manager with a focus on the inkjet printing industry. Through his commitment, he quickly became Head of Sales and has been Head of Department for the digital printhead division at Seiko Instruments since March 2022. With his technical know-how and profound market knowledge, he is known in the market as an expert who values a trusting, overarching and open cooperation with his business partners.
In this presentation, ImageXpert will describe new strategies for "bridging the gap" between R&D and production, both by integrating analysis capabilities in the production environment, and by integrating production-like capabilities into R&D systems. ImageXpert will provide case studies from customers, to showcase some of the specific challenges they encountered, moving between R&D and production, as well as the unique tools and techniques they used to overcome them.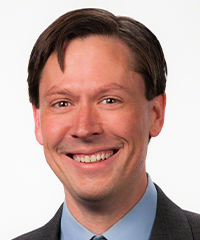 Paul Best is Director of Engineering at ImageXpert Inc, in Nashua NH. In support of his role he works on the design and implementation of machine vision systems, particularly for inkjet development. Before joining ImageXpert, he worked as an optical engineer and team lead at NASA's JPL in Pasadena, California, designing large optical systems. Paul has a BS in mathematics and computer science, MS in physics, and MBA.
We are moving into a new era of industrial digital inkjet printing with increased printhead capability and high data rate drive electronics, resulting in faster print speeds and higher resolution. When combined with state-of-the-art software, high image quality and productivity can be achieved. The application of intelligent software systems is becoming one of the most significant differentiators between average print and superior print performance – in particular, software that is highly optimised for data rate performance, 'hardware aware' and able to compensate for some of the shortcomings of printing systems.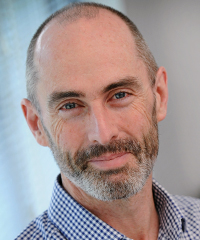 Simon Edwards is Business and Product Manager for Software Solutions at Global Inkjet Systems (GIS). He has worked in digital printing for over 20 years and the optics industry for over 30 years. Simon has a degree in Astrophysics and Applied Mathematics. Simon has held positions of Technical Director and Vice President at SOLA Optics, Research Laboratories of Australia, Tonejet and The Technology Partnership.
Integrating inkjet printing into a Smart Factory requires a rethink in the software and hardware stack. If you're planning to do it you need to build in capability that can deliver everything from mass production to mass customization at the same cost as current print systems. You'll need a fully automated Digital Front End (DFE), connected to the rest of the production system via Industry 4.0 technologies like OPC UA, (the open standard for information exchange for industrial communication). This talk explains how to create the Smart Factory's print subsystem using AI to power its components.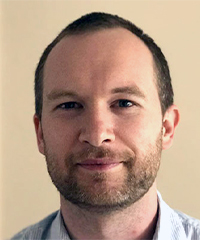 Ian Bolton is the Product Manager for the SmartDFE™ and Direct™ products at Global Graphics Software, where he works with printer OEMs to break down barriers that might be preventing them from reaching their digital printer's full potential. A software engineer at heart, Ian has a master's degree in Advanced Computer Science from the University of Manchester, and over 15 years' experience developing software for both start-ups and large corporations, such as Arm and Sony Ericsson. He draws on this technical background and his passion for problem-solving to define and drive features and requirements for innovative software solutions for digital print.
The future of printing is digital. Digital printing is the fastest-growing printing sector with constant need for innovation. It eliminates numerous mechanical steps found in conventional printing and affords easy print customization, short run efficiency and print on demand. In this presentation, we will show how our know-how and experience in the field of traditional flexographic- and gravure printing helps us to become a knowledgeable and reliable partner in the field of digital printing. For example, waterborne binders based on carboxylated amphiphilic resins will be shown to be excellent products for use as letdown vehicle in inkjet inks or as jettable overprint varnishes. By carefully selecting the type of resin, neutralising agent and polymer composition, properties like latency time and heat resistance of waterborne binders can be tailored. In addition, our broad range of formulation and performance additives supports other necessary characteristics for ink-jet inks such as pigment grinding, substrate wetting, surface modification and improved durability.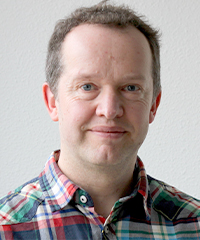 Gerald Metselaar obtained his PhD in polymer- and organic chemistry at the University of Nijmegen, Netherlands. After several research positions in academia and industry, he started his career at BASF in 2011. As product development specialist, he is involved in the development of new waterborne products for the printing and packaging market.
White TiO2 pigments are used in various printing ink technologies and applications. The demand of TiO2 pigments for digital printing inks is significantly increasing, primarily focused on packaging and textile applications. Moreover, we observe a need in the market place concerning optimised white pigments which fulfil the technical ink requirements such as an excellent storage stability level and highest opacity and whiteness in prints. To answer these needs, KRONOS developed a novel white TiO2 pigment concentrate tailored for water-based inkjet technologies. The unique optimized TiO2 product exhibits a wide range of compatibility with various types of ink binders and additives and is complaint with Swiss Ordinance and Nestle guidance regulatory. In addition we will present the KRONOS´ stage-gate process that lead to this new product development from an idea to the final launch of KRONOS 9900.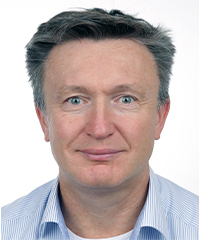 After his apprenticeship in 1985 as paint laboratory technician at ICI Paints, Juergen went on to study chemistry in Düsseldorf, where he passed his exam as a chemical engineer. In 1991 he moved to Kronos International, Inc. as Lab Manager for Paper & Fibres then for Coatings & Inks until 2008. Juergen has built up extensive experience in the Technical Service Centre of coatings and inks and for non-pigmentary products until 2015. He was Sales Manager in charge for new TiO2 based products and then Global Product Manager in Marketing. Today Juergen works as Global Market Development Manager for Coatings, Inks and Paper.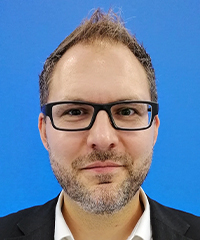 Dirk Imhof has over 20 years of experience in the industrial ink and coating market. He has worked at Lanxess for a few years as Global Head of Technology for CMYK inkjet formulations. Dirk joined KRONOS TiO2 pigments two years ago and works as their Head of Technical Service Department for inks and coatings. He has a degree in Paint and Coating Engineering.
Functional hardcoats are used in plastics manufacturing to provide scratch, abrasion and chemical resistance, easy-to-clean properties and long-term weather protection. They are widely used to protect plastic parts in industries including automotive, construction and electronics. Hardcoats have traditionally been applied using conventional coating application methods such as spray coating. New application methods, including digital inkjet printing, provide engineers with increased design flexibility and improved coating process efficiency. This presentation will give an overview of the performance of different hardcoat systems, application processes and provide real-world examples of industrial hardcoat applications.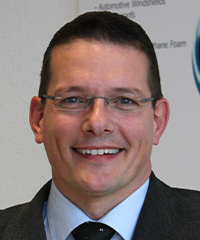 Christoph holds a PhD in Macromolecular Chemistry from the RWTH Aachen University. He joined Momentive Performance Materials (formerly GE Bayer Silicones) in 2000 and until 2005 he was R&D Laboratory Manager. In 2005 he became the European program leader for coatings in automotive glazing and forward lighting applications and in 2011 – the global UV-hardcoat technology leader. Since 2019 Christoph holds the position of Global Technology Platform Leader for UV and siloxane resin hardcoats, incl. digital printing technology.
Today the market and the distribution dynamics are challenging the production, especially the printing. Water-based inkjet offers many digital advantages for the print production of packaging and decorative elements. The design of the inkjet consumables is triggered by the print system as well as the performance demands. Two inspiring cases of inkjet production printing will be explained in view of above elements.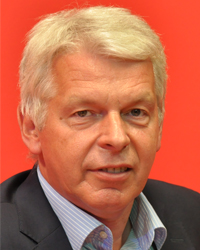 Marc Graindourze has a PhD in Physical Chemistry of the University of Leuven and joined Agfa in 1988. He has been R&D Project Manager for various projects in the graphic arts industries, including product development of graphic films, proofing materials, inkjet media and inkjet inks. In 2008 he has taken up the role of Business Development Manager for industrial inkjet inks. In this role he connects the needs of the industrial applications with the requirements for inkjet inks, in close cooperation with the inkjet system integrators, printhead suppliers and different industries.
Rita joined Agfa in 1988 after her studies in Chemistry. She has more than 15 years experience in inkjet ink development as she used to work in an R&D environment to develop inkjet inks for decoration, packaging, printed electronics and other industrial applications. Recently she has taken up the role of Product Manager for Industrial Inks. Rita does every effort to find the best solution for the customer in close cooperation with R&D, system integrators, application, printhead suppliers and other partners.
The complex dynamic properties of the ink are one of the key parameters that affect the whole inkjet process and jetting behaviour. This has direct influence on printhead pumping capacity for drop ejection, in-flight jetting and break-up behaviour, meniscus damping profile post jetting and ink channel re-filling capability. As the inkjet industries explore jetting high viscosity and high solid loadings inks, we find only limited high viscosities inks jet reliably well, whereas many others with similar bulk properties fail miserably. We will present complex rheological tools to characterise inkjet inks dynamic properties at the timescale and geometry relevant to inkjet system that can identify and reliably quantify subtle differences between good and bad inks. Understanding the influence of these dynamic properties of inkjet inks will aid formulating and fine-tuning reliable high viscosity inkjet inks and speed up waveform development.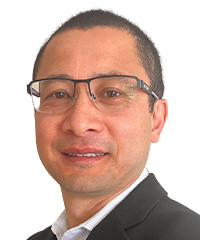 Tri Tuladhar graduated in Chemical Engineering from RMIT, Australia and PhD in Chemical Engineering from the University of Cambridge, UK. He has over 20 years' experience in R&D in academia and industry. Since 2005, he has focussed on complex rheology of inkjet printing ink and developed novel techniques to link fluid rheology to jetting behaviour. Currently, he heads Trijet Limited, specialising on all aspects of inkjet printing: complex rheological characterisation and fine-tuning of inkjet inks, formulation of speciality paints, glass enamels and functional inks, jetting optimisation and developing customised rheological tools for such applications.
RISE is Sweden's national research institute and innovation partner. RISE's Printed Electronics Arena (PEA) is one of the leading partners within the field of printed and hybrid electronics (combination of printed electronics and silicon chips). At the testing and demonstration facility of PEA, we develop printed electronic circuits, sensors, systems, processes and materials targeting flexibility, stretchability, printability and low cost. Moreover, our focus is on green electronics, hence the development of cellulose based sensors and energy harvesting and storage systems; envisioning plastic-free electronics for products where environmental aspects are vital. We develop printed electronics technologies focusing on applications such as logistics, health and med-tech, biosensors, energy, low power Internet of Things and smart homes. We will present an overview of printed electronics technologies developed at RISE Printed Electronics and Bio & Organic electronics groups.
In 2014, Yusuf obtained his PhD in Chemical and Molecular Sciences at the University of Bari (Italy). Since 2018 he is working with RISE. His research expertise involves development of biosensors – chemical sensors based on organic thin film transistors, graphene and metal oxide devices, organic electrochemical transistors; characterization of functionalized sensing interfaces and investigation of bio-functionalization strategies for sensors applications, micro-fabrication, microcontact printing, soft-lithography, inkjet printing and plant/insect electrophysiology.
Robots are ideal for processes and applications which require 3D functionality, high flexibility and open interfaces. One of those applications is printing and 3D additive manufacturing. But today we do not see robots that often in these processes. In this presentation we point out the challenges (e.g. transferring 3D data into robot programmes) and the existing possibilities to overcome them, from software tools that can help the integration of the robot to applications examples.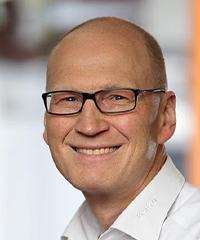 Since 2004 Alexander has been working at KUKA since 2004 in roles such as Product Manager for Heavy Weight Robots and Simulation Systems, Product and Process Expert for CNC and Material Removal processes with robots, Business Development Manager for Robotic CNC Applications and Business Development Manager for Robotic Additive Manufacturing processes.
This presentation takes a closer look at megatrends which are influencing the packaging printing industry. More and more people are willing to pay more for individualised and personalised products. There is also an increasing demand for sustainable products in all areas of life. Tobias Lang and Pascal Iffland will talk about how manufacturers can meet their customers' requirements.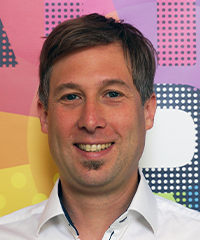 Pascal Iffland is Key Account Manager for Screen Printing Inks at Marabu. He is leading the Packing Glass and Plastic segment for developing and dealing with printing inks worldwide. He has gained his experience over a period of more than 15 years as a Product Manager for screen printing products. Furthermore, he is working on the development of products for the packaging market especially. Supervision of key accounts and international accounts are among the most important tasks he is responsible for. His expertise encompasses UV screen printing processes on container glass and plastics. The focus is on the product development of UV inks for the food packaging regulation and UV LED curing process.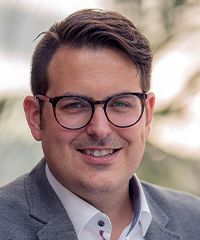 Tobias Lang is Product Manager for Digital Inks at Marabu. He is responsible for UV inks for graphical & industrial applications worldwide. In his current position as product manager, he takes on the challenges of inkjet printing and converts them into successful projects. Direct UV digital printing processes on glass and plastic are among his core competences. He identifies new trends and strategies on the market and works together with the R&D and sales teams to find innovative solutions for these requirements. Tobias has a bachelor's degree in Chemical Engineering.
In this presentation, two of Fujifilm's experts in ink will explore the considerations to be made around choosing the right ink technology and approach for success in industrial applications, comparing digital inkjet and analogue processes.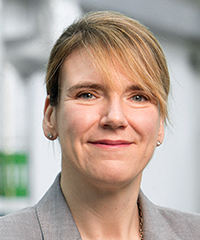 Angelique Runacre is the Technical Manager at FUJIFILM Ink Solutions Group's Research and Development facility in the UK. With over 20 years' experience in inkjet, she leads a team of chemists in the development of ink technologies for packaging and industrial applications. She has degrees from a couple of universities, including an MSc in Colour Application Technology. Her speciality is UV inkjet ink formulation, and is passionate about creating the right inkjet solution to meet challenging application requirements.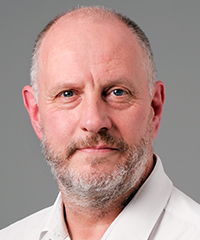 Mark is Research and Development Section Head of the Analogue Development team at FUJIFILM Ink Solutions Group, responsible for the development of analogue inks for Graphics, Industrial, Textile and Narrow Web segments. With 35 years experience in the surface coatings industry, he is experienced in UV, solvent, water-based and plastisol ink technologies.
By combining radiation technology in a broad wave spectrum and targeted, controlled air flow, highly efficient drying and curing applications are implemented in the fields of analogue and digital printing. Applications and the range of requirements are changing enormously. The use of new materials, substrates and ink systems is constantly making new combinations of applications possible. Both single-pass and multi-pass applications show that more efficient system concepts can be implemented with these combined drying units. High energy densities with balanced temperature adjustment offer new approaches for machine concepts, especially for printed electronics, as the deep penetration of the drying energy reduces the drying time to a minimum, even with different layer thicknesses. Thanks to the monitoring elements in the control units, emitter systems from Lambda Technology GmbH are well prepared for use with Industry 4.0. The result is a digital drying technology in which all components can be controlled and monitored. The decisive advantage of Lambda's drying technology for a wide range of aqueous and solvent-based applications in printing technology is the possible operation in 24/7, and that also for printing applications with very high throughputs.
This presentation introduces the basics of UV LED curing and how the technology is being used in the industry. We will highlight the advantages of integrating the technology into your process and discuss the importance of collaboration and transparency to avoid some of the pitfalls.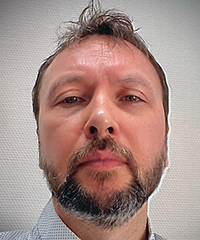 Gavin has a BSc in Chemistry from Manchester University and MSc in Pharmaceutical Chemistry from Loughborough University. He started his industrial career in detergents (Boots then PZ Cussons) then sidestepped into coatings and adhesives. Gavin joined VOKA in the Netherlands in 2009 as the development chemist and joint owner with a vision to offer specialised coatings and innovation products to the printing sector.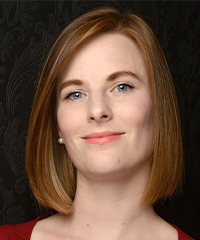 With a degree in Integration Engineering and having spent her whole career in the world of print and coatings, Holly uses her breadth of knowledge and passion for these technologies to provide scalable solutions that fit the applications. Holly has previously held key senior roles in product management and technology development at Marabu GmbH and Industrial Inkjet Ltd, having started her career at Fujifilm Speciality Ink Systems. specialised coatings and innovation products to the printing sector.
adphos aNIR-technology is a versatile technology that enables a wide variety of thermal processes. Controlling the extremely high available power is the key. In some configurations aNIR is capable to evaporate water from temperature-sensitive surfaces like plastic film, and in others aNIR can be used to melt metal. adphos aNIR can be found in printing flexible packaging, sintering conductive inks, drying battery electrodes, 3D-formimg / additive manufacturing and many more applications. aNIR is adaptable to inkjet-, screen, flexo- or rotogravure-printing. With key features such as the smallest possible footprint and the highest energy efficiency, the aNIR-technology is powered by electricity and can be used with zero emissions. "What makes aNIR so special?" We will give a short introduction to the subject followed by a variety of different applications demonstrating the versatility and the power of the aNIR light.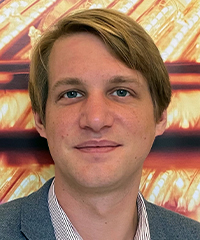 James has had much experience in more than ten years in the digital printing field, working both as a key technical trouble shooter for a market leading manufacturer of digital colour presses, and as technical lead in a large printing company responsible for the development of digital production. Since 2016 he brings that experience to bear enhancing the performance & productivity of production lines by integrating adphos technology into the process, thereby increasing performance and flexibility.
An inside view of the dynamic Computer-to-Screen technology in industrial screen printing applications, and its improvements with automation.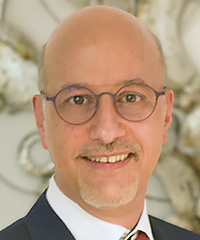 Oliver joined CST GmbH in 1993 where he built machinery, installed and serviced equipment around the world and took the role of Production Manager. Since 2003 he has been active in sales and in 2005 he became responsible for sales of equipment while still being involved in new developments and the internal organisation of the company. In 2012 Oliver was appointed the Managing Director of CST.
The presentation focuses on high modulus polyester mesh and shows its influence on the screen printing process. We will emphasise the impact of key mesh parameters on print outcome. We will explain mesh geometry and the influence of the surface. In particular, we will highlight the advantages of open mesh characteristic.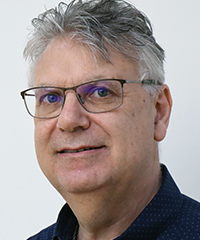 After apprenticeship as textile printer and education as Polygraphic Technician, Hugo started his professional career in label manufacturing. He joined Sefar 25 years ago and worked in positions of Production Manager, Application Engineer, later as Technical Center Manager in Hong Kong and as Technical Director at Sefar China. Today he is the Corporate Market and Product Manager Screen Printing at Sefar in Switzerland.
Screen automation and technology (CtS) means "clever screen". The presentation will discuss trends in screen printing and solutions to reduce the costs per screen, increase the output and print in better quality. In addition to CtS direct exposure it is inevitable to standardise and automate the screen making processes.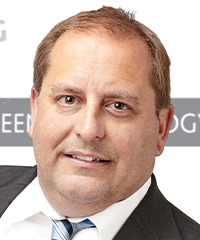 André Kreuter is 48 years old and serves as the Sales Director of Grünig-Interscreen AG since May 2019. With technical background in electrical engineering, as well as a degree in sales and marketing he has more than 20 years of experience in screen printing industry. His credo is: Simplify screen making by combining automation and technology.
Waterslide decals are an effective technique to fulfil the increasing request of customisation in today's industrial decoration processes. Decals provide very high quality final results by means of a versatile process, allowing the decoration of a plethora of pre-coated substrates, such as plastics, metals, carbon fibre and wood, also with curved surfaces. The aim of this speech is to provide an overview on the main application fields of waterslide decals, starting from the traditional applications (i.e. motorcycle helmets) to new domains, like sports equipment or motorcycle tanks and fairings. We shall present a list of possible solutions in terms of inks, printing processes and sequence of layers to realise waterslide decals with high quality and integrable with different substrates.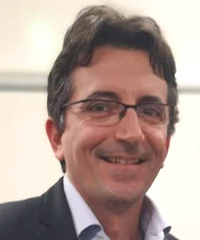 Matteo is the Business Unit Manager for Security, Graphic and Industrial Printing at Eptainks where he deals with a wide variety of projects related to inks and their application. He has a Master's degree in Chemistry and has been working in this sector for more than 15 years.
In this presentation, we will show how the "Digital SolGel" ink technology creates new markets and applications for water-based pigment inks, while transforming and disrupting existing markets, industries and applications. "Digital SolGel" breaks technology and chemistry barriers and enables the implementation and usage of water-based pigment inks in applications and industries which until now were banned from utilising such inks. Coupled together with their auxiliary agents, "Digital SolGel" inks enable broader usage of water-based pigment inks and contribute to the reduction of emissions, waste and energy consumption while opening whole new production possibilities for fashion, DTG, décor, outdoor and indoor advertising, packaging, wallpaper and other industrial applications.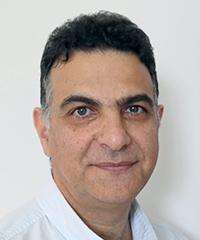 Moshe has a PhD in Chemistry from the Technion Institute of Technology and a Post-Doctorate from the University of Cambridge. He has many years' experience managing projects and developing products for the printing and digital printing industry in leading companies in their fields such as Kodak, Digiflex and Velox, in addition to his research experience in the University of Tel Aviv as a Senior Lecturer. He has published a total of thirty patents and professional papers in leading scientific journals.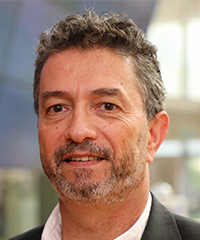 Mr Priel is a seasoned business development executive in the digital printing industry and has worked in companies such as Scitex, HP-Scitex, Megaink, Matan (EFI) and Bordeaux. Eliav brings with him over 25 years of relevant international business management experience in the digital printing markets.
At the IAD (Innovative Applications of Printing Technologies Research Group) at Stuttgart Media University (HdM), two government-funded projects are currently underway that deal with screen-printed sensors. One of the projects deals with 3D deformation of printed capacitive and piezoelectric touch sensors, the other with a screen-printed strain sensor used in a resilient 3D-forming process for carbon fibre mats to detect very high strains up to 50% and more in situ. The talk will report on findings from the two projects.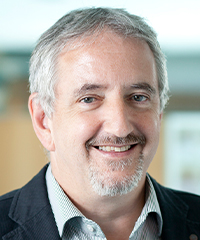 Since 1999 Prof. Huebner teaches at the Stuttgart Media University "Hochschule der Medien". Presently he is a professor in the study program Print Media Technologies, the first English-taught program dealing with media in Germany. From 2004 until 2014 he was the leader of the HdM study predecessor program "Print and Media Technology". His specialties in teaching and research are digital, screen and functional printing. Before joining the HdM he worked for about 11 years with the companies AGFA Gevaert and DuPont de Nemours. Since 2017 he is the president of the international research organisation IARIGAI.
Stuttgart Media University
In recent years, organometal halide perovskite based photovoltaics (PV) have attracted great interest for their high energy conversion efficiency potentially at low manufacturing cost. Despite the massive progress made by the community at laboratory small scale (typically at ~0.1 cm2 cell area), manufacturability at large scale (~m2) with stability and reproducibility remains very challenging. In this talk, the typically used perovskite coating methods and solar cell architectures will be briefly introduced, followed by an overview of the current status of perovskite upscaling in the industry. The talk will focus on the highly efficient and stable perovskite materials and solar cell structure designs at imec. Upscaling of perovskite solar modules to 30x30 cm2 using industrial compatible meniscus coating techniques and vacuum processes developed at imec will be highlighted in the end.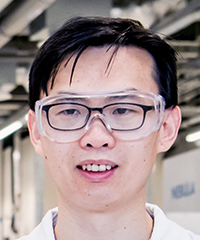 Dr Yinghuan Kuang is a senior researcher in the Thin Film PV group at imec, Belgium. He is mainly working on the development of materials for perovskite solar cells and modules, and upscaling of perovskite-based photovoltaic technology towards commercialization, including perovskite-silicon and perovskite-CIGS tandem photovoltaics.
People most commonly think of hybrid printing as a printing press that has both analogue and digital printing technologies. At Fujifilm Integrated Inkjet Solutions we see a broader definition of hybrid printing that opens exciting new options for the industry. To us, hybrid printing combines digital inkjet printing with a wide variety of different industrial production processes. This includes analogue printing, but it also includes packing lines, food processing, and package converting. It includes retrofitting inkjet into existing production lines to combine the benefits of modern inkjet with the benefits of long-standing and well-established processes. In this presentation, Stefan will explore our definition of hybrid printing and what we've found to be important to implement it successfully.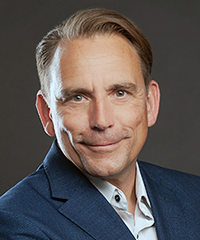 Stefan Steinle has been introducing leading edge technology in the graphic arts industry for 35 years with positions at Scitex, Creo, and Kodak. In 2021, he joined the Fujifilm Integrated Inkjet Solutions Division as the European Sales and Business Development Manager to enable integration solutions for inkjet in Europe.
Fujifilm Integrated Inkjet Solutions
Meteor Inkjet provides electronics, software, tools and services to the inkjet industry and is not active in the environmental lobby or marketplace. However, every company should have an interest in sustainability and, using Meteor's own CO2 analysis and reduction actions as an example, Clive will present some thoughts on what every company should be doing, the carbon footprint of the inkjet process, the impact of the industry on the environment as a whole, and why the planet should be glad that industrial inkjet printing exists.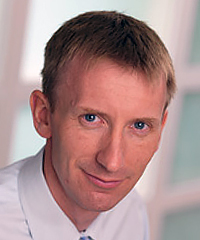 Clive is a recognised veteran in the industrial inkjet industry having spent more than 20 years leading the development and delivery of a wide variety of digital printing implementations. In 2005, he co-founded TTP Meteor, now Meteor Inkjet Ltd, and became Managing Director in 2016 upon Meteor's acquisition by Global Graphics plc, now Hybrid Software Group PLC. Prior to Meteor Inkjet, Clive spent much of his career as a consultant with The Technology Partnership and before this as an R&D engineer for Schlumberger Industries. He has a degree in Physics from Cambridge University.
Innovative start-up Quantica has devised a new technology using a novel operation mode for piezo inkjet printheads aimed at removing the viscosity limitations of current commercial printheads. Subsequently, a printhead using the new technology has been developed along with the necessary sub-systems for integration in a printer. The new inkjet technology brings a combination of advantages, the most relevant being the capability to jet extremely high viscosity fluids, combined with very high productivity per nozzle, very wide drop size control, and the capability to jet fluids with high particle load and large particle sizes. A family of 3D printers for advanced applications is being developed using the new printhead. Multiple other applications in graphics, construction materials, additive manufacturing and microfluidics will benefit from the unique qualities of the new technology.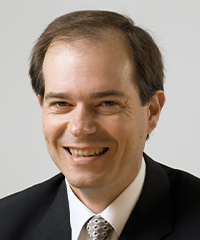 Ramon Borrell has 28 years of inkjet and industrial printing system experience, 20 of them in senior technical leadership and executive positions. He spent the first 14 years at HP developing printers and technology for large format printing. In the last 14 years he served as CTO/R&D Director at Xaar, one of the world leaders in inkjet printheads. He joined Quantica in role of CTO in 2021.
Compared to other 3D printing methods (SLA, SLS, FDM, DLP, etc.) UV-curable inkjet printing offers enormous opportunities regarding functional 3D printed materials and high throughput additive manufacturing. By combining enough inkjet printheads with a sensible print strategy, one can reach higher volume throughputs than might be generally expected from this technique. The examples hereunder show how far the applicability of UV-curable 3D inkjet printing reaches:
By using multiple in-line print heads in one print job, one can create multi-material objects in one go. This creates perspectives for making unique materials with the internal combination of different mechanical properties.
By tuning the print process and the composition of the ink formulations, a perfect layer stacking and spreading of the inks can be achieved for producing optically clear materials with smooth surfaces and a specific refractive index. Ophthalmic lenses for instance have already been printed using this technique.
Finally, the use of piezo inkjet printheads also gives the possibility to generate high-resolution internal structures within the printed objects. By using a support ink that easily dissolves in water after printing, one can easily generate very fine microchannels. Microreactors can be produced in this way.
This lecture will provide insight into how 3D UV inkjet printing works in general, how it can be used in various applications and how ChemStream explores this intriguing field of work.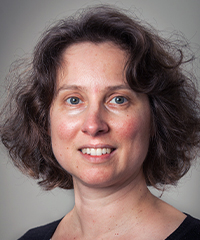 Els Mannekens is Project Manager at ChemStream since 2012 where she manages a broad variety of projects related to inkjet printing (pigment dispersion development, inkjet ink development etc.). She has been working in this area for more than 10 years now and can build on a significant level of expertise. Her background (PhD in Organic Chemistry) inspires her to look at the molecular level in order to understand the essence of problems or requests.
The advances in printing decorative and functional layers bear significant potential to save material, space, weight and to reduce the overall complexity of products. Recent solutions for functional printing are focused on foil-based processing – driven by the efficiency of the roll-to-roll production this has been a sound base for the development of processes and initial industrialisation. However, the resulting solutions are still to be installed and assembled into products to benefit from the new available technology. Initial initiatives on implementing printed layers on 3D surfaces are rare and the results are hindered by the challenges to get the inkjet printing form 2D into 3-dimensional surfaces. Having worked deeply to stretch the 2D capabilities of available inkjet hardware (e.g. by overcoming high distance jetting challenges), Cadis and Manz joined to add and combine mass manufacturing perspective with the intense know-how. This led to the development of a novel approach on how to feed single parts though a digital inkjet system – not only making the process applicable, but as well enabling an efficient and high productive solution which offers benefits for process design and improves print engines. The novel material handling enables to transfer the quality and flexibility of a classical lab setup performance into mass production at highest productivity with up to 100% print system utilisation for printing on individual single parts. Within this presentation, the material flow principle will be explained and further benefits of the setup e.g. the ability to run high-powered NIR curing devices with active shuttle cooling will be presented. Our finding is, that various applications can benefit from this shuttle-based processing approach: from single parts through to sheet-fed and even web applications.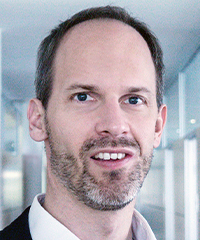 Martin Freundt works at Manz AG as Technical Director of the Industrial Automation Division and CEO at Cadis Engineering. His main areas of activity are product development and digital printing applications. As a manager and organizational developer, he leads the development and implementation of product- and project-specific solutions in the field of automation and handling technology. In addition, he is responsible for the activities for decorative and functional digital printing applications within Manz and is the driver of the conceptual design, product management, and digitalization of processes and industry 4.0 solutions.
Inkjet printheads, particularly those with piezo actuators, are used to jet several classes of inks including aqueous, UV-curable, oil-based and solvent-based. The fluid viscosity range at jetting temperature, however, falls in a narrow range for most mass-produced inkjet printheads. This narrow range capability has served well for most decorative and graphics printing to date. In order to support broadening the application range for inkjet printing, increased jetting viscosity capability would be beneficial in terms of improving functional properties of dried inkjet printed materials. Viscosity can be increased by using higher molecular weight organic ink constituents and or by increasing particle loading (inorganic or organic particles). The former can impact the flexibility of UV-cured inks, for example, and can be particularly important for 3D printing. Viscosity increases via particle loading (where the particle itself may be functionalised) can be useful to achieve improved opacity, optical density, colour gamut, film conductivity (thermal and or electrical) and greater abrasion resistance. Increased particle size can also increase viscosity and can be useful to broaden the range of fluids that can be jetted, including those containing relatively large biological cells. This talk summarises the viscosity landscape for drop-on-demand methods, and then aims to increase awareness of printhead designs proposed in recent years having higher fluid viscosity jetting capability.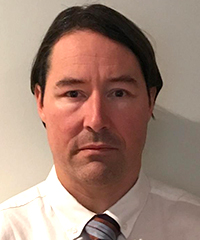 Adam obtained his PhD in physics from Trinity College Dublin. In 2007 Adam joined Cambridge Display Technology, and led the device development group there for several years. From 2014 Adam worked at Xaar as Lead Technology Analyst and later Strategic Marketing Manager. Since 2020 Adam has been Founder-Director of i4inkjet Ltd., a digital content provider for the inkjet industry.
Fiber Reinforced Plastics (FRP) offer a high potential for lightweight construction, especially in the aeronautics and mobility sector. In contrast to metal structures, fiber delamination as a result of e.g. impacts cannot be observed by conventional analytics. For this reason, the integration of sensor structures to enable a Structural Heath Monitoring (SHM) is of great interest. In the present paper we report on printing of sensor structures on textile glass fiber for an integration into Glass Fiber Reinforced Plastic (GFRP). Structures are deposited directly by use of printing technologies on glass fabrics and then processed in a vacuum infusion process to produce GFRP. In conclusion, FRP-components with integrated sensor structures and conducting tracks are available, enabling a predictive maintenance.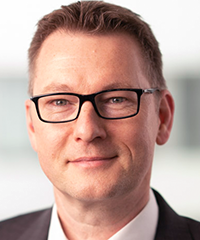 Volker Zöllmer finished his PhD at University of Kiel, Germany in 2002. Since 2003 he was heading the department of Functional Printing at Fraunhofer IFAM, Bremen, and since 2018 the department of Smart Systems. Since April 2022 he is the deputy director of the institute. Dr Zöllmer is involved in national and international research projects focusing on material development, additive manufacturing, and functional integration.
Additive Manufacturing (AM) became state-of-the art for prototype manufacturing and is currently underway to be accepted as high-value manufacturing method for complex and individualised products. As the technology develops, an increasing range of novel products and business models can be seen on market, which are exclusively based on the potential of AM. Empowering AM technologies to make products with electronic functionality is just the logic consequence! A central field of AM research at Fraunhofer IPA is the combination of polymer-based AM processes and (micro-) assembly technologies. This hybrid process combination enables the integration of discrete electrical or mechanical components into complex additively manufactured components and their connection with printed or jetted conductive tracks. Depending on the application scenario, conductive structures can be printed in high resolution with silver nanoinks using the piezo inkjet printing process. To obtain conductive elements with even higher conductivity, highly viscous conductive pastes can be precisely applied via jet-dispensing.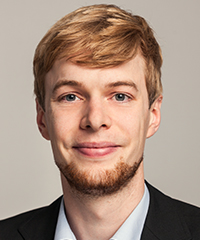 Jan Christoph Janhsen studied mechanical engineering in Aachen. After his Master of Engineering he started working at Fraunhofer IPA in 2015. His work topics include the design of control software and automation for 3D printing machines and test rigs with a focus on photopolymer-based AM processes and hybrid process combinations for AM-based manufacturing technologies. Since the beginning of 2020 he is group manager for the group 'Photopolymer-based AM Processes' in the department of Additive Manufacturing at Fraunhofer IPA.
The production of apparel, footwear, textile and leather is chemically intensive. Input chemistry has a significant effect on product safety, the environment and circularity. Greener chemistry proactively removes hazardous substances before they enter supply chains. It is far more effective than rejecting unsafe finished goods or reversing environmental damage. A testing and certification system enables suppliers to select better chemistry and prevents toxins and impurities from entering factories, products and ecosystems. ECO PASSPORT by OEKO-TEX® is an independent certification system for chemicals, colorants and auxiliaries used in the apparel, footwear, and textile industries. ECO PASSPORT uses a systematic screening and testing approach to promote compliance, confidence and cost efficiency. In just five years, it has grown to cover approximately 13,000 chemical products that meet the strict criteria for ecologically responsible manufacturing. Brands and factories value ECO PASSPORT as credible third-party chemical validation and suppliers of those chemicals use the built-in feedback mechanism to improve products and processes.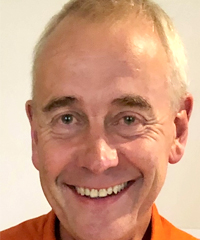 John Murphy joined Hohenstein on the 1st May 2021 as Technical Director Europe taking responsibility for the sales, marketing, business development for EU clients with regards to the ECO PASSPORT. Previously John has had extensive experience with Huntsman Textile Effects in a variety of technical, marketing and sales roles at a senior level.
Laser Induced Forward Transfer printing can be a viable alternative to traditional inkjet printing, when solid content and viscosity of a fluid is limited by the restrictions of a printhead. Instead of trying to tailor a fluid to the relatively narrow bandwidth of inkjet, LIFT is based on the principle of using laser pulses to jet material off of a donor plate for the deposition onto a receiving substrate.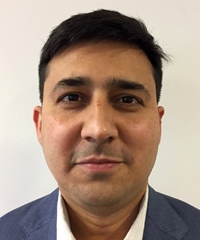 Shahzad Khan has 20+ years of experience in product development, business development, strategy and technology roadmap activities at a broad range of corporate/institutes and has performed in many challenging roles within the high-tech equipment industry.
Keiron Printing Technologies
Automation and digital printing: Trends which, individually, already changed entire markets. In industrial production, printing or coating via inkjet can be an essential step to functionalise or decorate a production part. However, it will normally constitute only one of multiple process steps in a complex value creation chain impacted by current products, future product roadmaps and logistical boundaries. These factors differ between industrial branches and even between companies and product lines in a branch and determine significantly how digital printing can be used for value creation. In this presentation, we therefore examine how automation and digital printing can be combined and what are the decisive factors for successful integration into automation concepts to: create new markets (e.g. individualisation, new designs, new functions) and reduce process costs (e.g. material use, increased flexibility, order handling).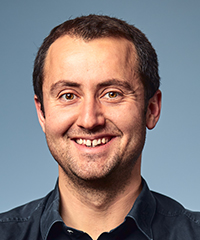 Andreas Braun began his career with an apprenticeship and subsequent Master in Mechatronics at fpt robotik. In 2009, he became Project Manager and designed fpt's first fully automated inkjet production system. Since 2014 he is Team Leader of the development department.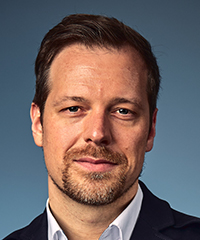 Dr Tim Spiering began his career as project manager at VW Braunschweig. In 2017 he became head of the plastic 3D-printing centre at Audi. In 2019 he transferred to Rhenus Automotive as managing director of a 3D-surface printing start-up. Since 2021 he is Head of Corporate Development at fpt Robotik.
As digital print technology utilising inkjet continues to evolve, the speed, width and resolution that is achievable today with modern presses has resulted in inkjet being able to meet the quality and productivity requirements of most applications. Often success hinges upon the suitability of the inkjet chemistry to meet those end use applications and to fulfil the needs and complexity of the interactions required during printing. These interactions often include working with analogue applied coatings as well as within the print engines. This presentation looks at some case studies where different approaches are required and identifies what is required to be successful.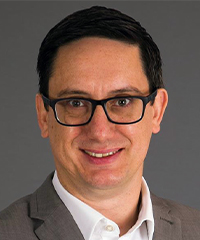 Phil has been in the printing industry with Sun Chemical for over 20 years and has a wealth of experience across all print disciplines, both analogue and digital. Previous roles in security printing saw him spending several years living in Asia as Business Development Manager implementing anti-counterfeit and tracking solutions for brand owners and governments in the region. In 2011 he repatriated to the UK to work within the growing digital business, where he is currently the Global Product Manager – Digital, at Sun Chemical where he is influential in the product development and strategy of the digital business. Phil holds a BSc (Hons) in Industrial Management from Nottingham Trent University.
The packaging industry continues to evolve: Less working capital, decreased job lengths and an increased demand for sustainability, individualisation of packaging designs and flexibility of processes are constantly leading to new challenges further driving the need for innovations. Here, digital printing offers significant benefits due to the capability of coping with short print runs and lead times as well as the avoidance of overproduction. But what about product safety? As one of the leading global ink and coating suppliers, Siegwerk does not only have an extensive application and formulation know-how, but also is familiar with both regulatory and brand owner requirements. Siegwerk is considered a leader in product safety today with a team exclusively dedicated to ensuring that all products are always safe for the end-use application. Thereby, our experts not only run diligent raw material approval processes, but also model, measure and evaluate ingredients. Because the first drop of ink is just the last step in the process for us.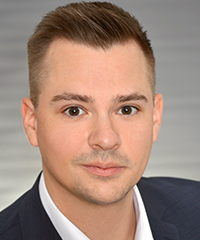 Ralf obtained a PhD in Chemistry in 2014 and joined Siegwerk in 2015 as New Business Development Manager. He supported post-merger integration of UV inkjet ink business for single pass label and packaging printing after acquisition from Agfa Graphics and switched into sales function of newly created Business Unit "Inkjet". Since 2020 he heads sales of UV inkjet in EMEA.
UV LED has become the gold standard for UV curing in many applications, ranging from printing applications over adhesives to wood or fiber coatings. Benefits are obvious – vast reduction of energy consumption and carbon footprint, major productivity increases, small build sizes, highly controlled process consistency and stability. The wavelengths commercially used today are in the range of 365-405 nm. New diode and light source technology enable a much wider range of wavelengths at both the short and long end of the spectrum, and open a window for extended and new, untapped energy curing applications in the future. Latest developments and an outlook are presented.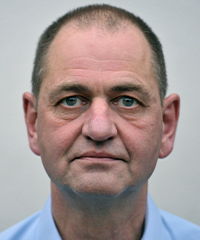 Dirk Exner, born in 1964, is with Phoseon since 2010. He has an engineering degree from University of Applied Sciences Cologne, is married and has two children. Before joining Phoseon, he worked for color management specialist X-Rite in various positions, and at printhead manufacturer Xaar.
One of the benefits of using screen printing as a coating method is the large number of variables that you can adjust in order to get the desired results. One of the disadvantages of using screen printing as a coating method is the large number of variables that you can adjust in order to get the desired results! In this presentation we will explain and show how to get maximum control over the screen printing process and how to have your production machinery direct in communication with your MES systems.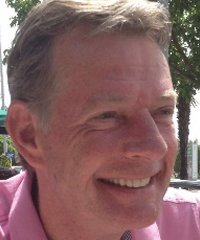 Jan van Schaik is Sales and Marketing Director at SPS Technoscreen. After graduating in Business Economics in Utrecht, Netherlands and having worked a couple of years as intermediate in real estate, Jan entered the world of screen printing. He has a vast experience of over 30 years in production machinery, mainly for industrial screen printing applications.
Through the use of Asada Mesh's 2nd generation metallic meshes (MS meshes), screen printed features of 30 µm and below are now reality. In order to address future requirements from the printed electronics industry, a 3rd generation of meshes (HS-D meshes) has been developed. In this talk, the benefits of 3rd generation metallic meshes (HS-D meshes) will be discussed. In comparison to MS meshes, the HS-D mesh allows for more stable and dimensionally accurate print without compromising resolution. Benefitting from HS-D mesh's superior mechanical properties, it also brings a second benefit in terms of longevity where the screen lifetime extended up to three times.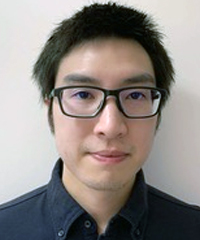 John has an EngD in Materials Engineering and a MEng in Chemical Engineering from Swansea University. In 2021, John was awarded a fellowship by Asada Mesh at the Welsh Centre of Printing and Coating (WCPC), Swansea University to investigate the fundamental science of high-resolution screen printing. Prior to entering the printing field, John has interned with Bayer Material Science and Haemair Ltd.
Industrial Print Solutions
Compared to graphic inkjet printing where sufficient gas removal efficiency was almost the only requirement for ink degassing, different aspects of compatibility are of emerging importance for many segments of industrial printing. That applies for applications like food and beverage etc. where it has to be confirmed that the materials of the ink supply do not have any negative impact to the ink quality. That is also true for critical ink components e.g. for viscosity adjustment. Traces of those might pass the gas transfer membranes. These aspects will be discussed for the components of the degassers with focus on specifics of different applied membranes.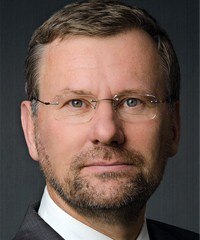 After his education in engineering sciences, Norbert Selzer hold for more than 20 years several positions in design and build of liquid treatment systems with a certain focus on membrane technology. Based on this application experience, he joined the membrane manufacturer MEMBRANA in Wuppertal-Germany in 2007, which later became a part of 3M's Separation and Purification Sciences Division. Norbert Selzer serves also as chair of the German Society for Membrane Technology (DGMT).
Filtration and degasification are key technology requirements for digital printing technology. The evaluation of these processes is complex with many influencing factors. They are critical for reliable high precision processes, which also results in reduction of waste and enables more economical and ecological operations.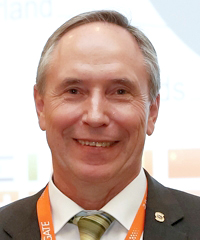 Michael Mehler earned his diploma degree in Chemical Engineering at Fachhochschule Frankfurt in 1984. The same year he began working as a Sales Engineer in the Department Life Sciences at Pall Corporation where he served for 11 years as Area Sales Manager. Later he spent six years in the filtration segment for industrial manufacturing, including powergen, automotive, fuels & chemicals and graphic arts market, followed by an integration into the Microelectronics Group of Pall Corporation in 2001. He currently serves as a Key Account Manager and market specialist for the graphic arts market.
Within the world of printing when asking the question "is this dry?" we are in fact describing multiple combined properties of a fluid's interaction with a substrate. Such as water removal, rub resistance, ink adhesion and the critical question "How dry is dry?". To achieve a correctly dried product the perfect drying system design starts at the beginning, dry can be more than just water removal. Different applications, printing technologies, processes and inks can all have very different requirements. Within this talk will be outlined some of the critical factors and procedures used in the adphos group as we apply the aNIR platform technology to characterise and reach these application specific requirements with a holistic methodology.
James has had much experience in more than ten years in the digital printing field, working both as a key technical trouble shooter for a market leading manufacturer of digital colour presses, and as technical lead in a large printing company responsible for the development of digital production. Since 2016 he brings that experience to bear enhancing the performance & productivity of production lines by integrating adphos technology into the process, thereby increasing performance and flexibility.
When ink is printed on a substrate, the quality of the printing result depends on the ink-substrate interaction, or in other words, on how strongly the ink sticks to the substrate. Is the adhesion too weak, the result can be an inhomogeneous printing image. Hence, it is important to investigate and optimise the adhesive properties of new ink formulations on particular substrates. A method to study and quantify the ink-substrate interaction are video-assisted adhesive force measurements, which can be performed with a DCAT 25 tensiometer from DataPhysics Instruments, equipped with an additional camera module. The synchronised force and image evaluation allows to determine the adhesive force per unit area, which is comparable for different ink-substrate-combinations. When a good ink-substrate interaction has been achieved, the inkjet printing process can be emulated easily for first tests using the contact angle meter OCA 200 from DataPhysics Instruments together with a picodrop dosing system.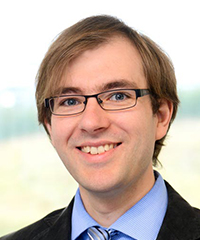 Daniel Scholz is Sales Manager at DataPhysics Instruments. With over ten years of experience in this role, he is an expert for measurement technology in the area of surface science. Daniel studied biophysics at the Technical University Kaiserslautern as well as the University of Strathclyde in Scotland, UK.
Ink plays an important role in digital printing and the quality of the ink is the key factor. Especially in water-based inks, there are critical factors like de-cap and jetting stability with the printheads. In order to overcome these, LUNAJET technology as encapsulated pigment dispersion will be introduced in this presentation, together with different applications (paper, corrugated, flexible packaging). Lastly, the new re-cycling solution will be suggested.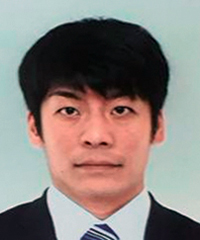 Kaname is the Manager of Inkjet R&D at Kao Chimigraf. With over 10 years of experience in water-based inkjet technology, he previously spent several years in Kao Japan, developing industrial Inkjet ink. In 2020, he moved to Kao Chimigraf in Spain to work within growing water-based ink industry in Europe. He holds a Master in Chemical Engineering.
Between 2019 and 2021 forty research centres and companies joined in the PAPERONICS project to investigate the future of efficient, affordable and sustainable printing of electronic components directly on paper and plastics. On this special conference track, we present the project's results.
Intelligent packaging is an emerging technology, aiming to improve the standard communication function of packaging. Radio frequency identification (RFID) assisted smart packaging is of high interest but the uptake is limited as the market needs cost-efficient and sustainable applications. The integration of screen printed antennas and RFID chips as smart labels in reusable cardboard packaging could offer a solution. Though paper is an interesting and recyclable material, it is a challenging printing substrate because the ink conductivity is highly influenced by its properties. In this study, the best paper/functional silver ink combinations were selected out of 76 paper substrates based on the paper surface roughness, air permeability, sheet resistance and SEM characterization. Next, a flexible high frequency RFID chip (13.56 MHz) was connected on top of screen printed antennas with a conductive adhesive. Functional RFID labels were integrated in cardboard packaging and its potential application as reusable smart box for third party logistics was tested. In parallel, a web-based software application mimicking its functional abilities in the logistic cycle was developed. This multidisciplinary approach to develop an easy-scalable screen-printed antenna and RFID-assisted smart packaging application, is a good example for future implementation of hybrid electronics in sustainable smart packaging.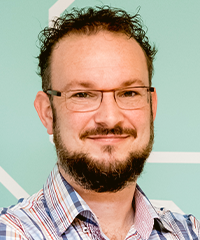 Wim Deferme obtained a degree in Applied Physics at the TU/Eindhoven in 2003. He obtained a PhD in Materials Physics at Hasselt University in 2009 and since then started research in the field of Printed Electronics and since February 2014 he is Professor at Hasselt University heading a group of 8 researchers in the field of "Functional Materials Engineering".
Electrically conductive adhesives have been used for many decades in high-end electronic devices requiring long term reliability performance in harsh environments. Typical applications include semiconductor and passive component bonding onto ceramic substrates in defence, space, and heavy-industry applications, specifically in applications where CTE mismatch from the bonded parts cause problems when soldered. The intrinsic polymeric nature of electrically conductive adhesives make them more suitable for applications where CTE mismatch are of concern. Another advantage of electrically conductive adhesives compared to solder interconnections is there much lower processing temperatures. Printed electronic applications typically make use of low temperature substrates such as PET, PEN, TPU, paper etc. This presentation will describe electrically conductive adhesive technology, allowing reliable and affordable interconnections on such type of low temperature substrates.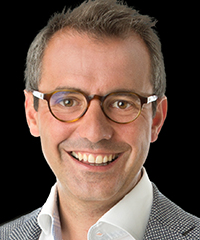 Jochen Schuermans graduated in 1998 from the University of Leuven as a Master in Chemical Engineering and added a bachelor in Business Administration. In his professional career, he has been mostly involved in development of adhesives for electronic applications, and worked with global market leaders like Nitto Denko and Henkel Electronic Materials. In 2008 he founded Roartis, possibly somewhat better known under the IQ-BOND brand. Roartis is a Belgian company, focusing on custom development of high-reliability adhesives for electronic applications, including printed electronics.
Under the framework of Paperonics project, in Demo 3, a Temperature Threshold Indicator (TTI) was designed, manufactured, and successfully validated on a fibre-based paper substrate. The motivation behind a TTI is the ability to activate itself on advent of a trigger (acid in this case). This indicator/ detection system, as a printed label, can be integrated on a paper package box, for smart packaging industry. The first layer for fabrication of a TTI consists of a printed RFID HF antenna along with printed interdigitated electrodes (IDE) with a silver nanoparticle ink. The second layer of polyaniline – Emeraldine base (non-conducting) was deposited on the top of IDE structure. Screen printing, Aerosol Jet Printing, and Ultrasonic Spray Coating were used in this demo. As a trigger, a drop of acid was cast, which initiates the base layer into an Emeraldine salt (conducting). The irreversible change of resistances occurs and recorded. With a wireless RFID chip pasted on the printed antenna in the label, the read-out was performed with a reader and the TTI was successfully validated. This work is a threefold cooperation between the KU Leuven, UHasselt, and IMEC.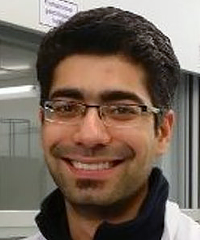 Akash Verma is a PhD researcher in Advanced Manufacturing Lab, KU Leuven. His PhD focus is aerosol jet printing for printed electronics applications such as antennas and sensors. Along with it, he is exploring the fundamentals of aerosol jet printing. He obtained his Masters in Micro and Nano Systems at TU Chemnitz with thesis focusing on stretchable electronics.
In this presentation, the application of roll-to-roll screen printing will be applied for the development of an anti-tampering package. To create a functional prototype also the integration of energy harvesting and storing and signage is investigated. For the energy harvesting an organic photovoltaic device is printed and the generated energy is stored in a printed super capacitor. The printed breakage sensor is connected to an electrochromic display at the front of the package to show if the package was opened or not. The printing of the different components, the final integration and functionality testing and aspects of recyclability will be discussed in this presentation.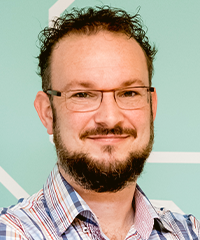 Wim Deferme obtained a degree in Applied Physics at the TU/Eindhoven in 2003. He obtained a PhD in Materials Physics at Hasselt University in 2009 and since then started research in the field of Printed Electronics and since February 2014 he is Professor at Hasselt University heading a group of 8 researchers in the field of "Functional Materials Engineering".
Fibre-based materials are interesting substrates for printed electronic applications because they are temperature stable, stiff, printable and low cost. On the other hand, they are usually rough and porous, with insufficient barrier properties for sensitive devices like displays or OPV cells. Therefore, a smooth plastic film, that is available in reproducible quality, is usually preferred for printed flexible electronic components. That must not be. Specific coatings improve barrier properties of paper substrates. In this presentation, ways for improving the smoothness and barrier properties of paper by coating with organic and inorganic layers will be described. In addition, the integration of active species, absorbing water and oxygen, to achieve longer lifetime of sensitive devices will be shown.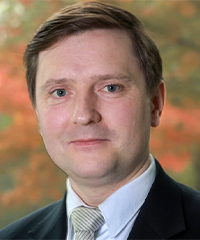 Sven Sängerlaub started his scientific career at the Fraunhofer IVV in Freising. His research areas are active, smart, and sustainable packaging as well as barrier and biopolymers. In 2019, he was appointed Professor of Packaging Technology at Munich University of Applied Sciences.
Screen printing of electronic flexible circuits using conductive inks requires special attention in order to avoid failures due to shortcoming of electrical integrity such as break of circuit lines due to poor ink wetting or short-circuits due to ink over-spreading. In order to achieve thin regular ink lines, so far, screen printer hardware suppliers focused on precise mechanical fabrication of screens and ink makers made available to the market large palette of ink formulations encompassing chemist's imagination. Despite that, the current printer's achievements in production are limited to 100 µm line width, value which is unsatisfactory for future thin line applications in challenging markets like antennas printing for 5G communications, photovoltaics and batteries. In order to overcome these difficulties, NORCOP recently demonstrated the contribution of the substrate surface physics and chemistry impact for achieving thin line patterns with width much lower than 100 µm. Thanks to its Atmospheric Pressure – Plasma Enhanced Chemical Vapor Deposition equipment and processes, NORCOP introduces today its Substrate Customization Concept aiming to offer substrates fitting the properties of the inks used by the screen printers.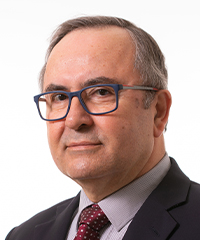 Panayotis Cocolios has a doctoral degree in Science (Physical Chemistry) and a Post-Doc in Bio-inorganic electrochemistry. He spent most of his professional career working for the French gas giant, AIR LIQUIDE taking on a plethora of R&D projects and worldwide marketing positions. He has been involved in Plasma Physics and Chemistry since 1995 and has extensively cooperated with SOFTAL Corona and Plasma GmbH and AFS Entwicklungs + Verttiebs GmbH on the development of atmospheric pressure plasma equipment and process under a controlled gas atmosphere. Currently at NORCOP SAS, he is Senior Scientific and Technical Advisor where he has developed Atmospheric Pressure - Plasma Enhanced Chemical Vapor Deposition yielding nano-coatings on various plastic and paper substrates suitable for many applications in printed electronics.